Instead of paying hundreds of dollars for a fancy dinner and overpriced wine, why not do something different this year for Valentine's Day? Try going on a romantic walk, or even nice run somewhere outside and spend some real quality time with your loved one. Maybe even a workout session to energize your body from the inside out. Another idea is to make a nice and clean dinner for 2, so you know exactly what you are putting in your body! Add some strawberries and raspberries for dessert, to stay in the Valentine's Day spirit!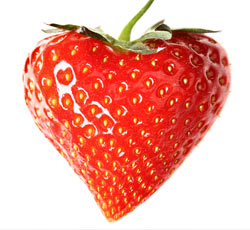 No need to spend extra money on all of the hype, invest your time into doing some good for the both of you!

Not spending Valentine's Day with anyone special? No worries, more time for you! Give yourself some extra time at the gym today, do that class you have wanting to try, or even get a massage. Instead of putting your body on a sugar rush and depositing extra fat cells with the chocolates and ice cream, do something active to feel and look better! Add in a Strawberry Protein Rush after your workout, instead of the strawberry ice cream, and you will feel satisfied for the rest of the night.