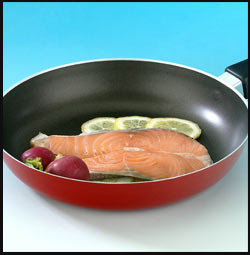 Fish oil consumption is a must in all walks of life. Whether you're a body builder who is looking to put on lean mass or a woman who is trying to keep her youthful appearance, fish oil is a necessity. Consumption of fish oil in pregnant women has even been shown to be beneficial. Newborns who received fish oil in the womb will be smarter with a healthier brain, have better eyesight and better sleeping patterns.
Fish oil, made from the tissue of oily fish—such as salmon, tuna, mackerel, herring, lake trout and sardines has many other health benefits than just those in the heart. Fish oil contains important Omega-3 fatty acids, most notably eicosapentaenoic acid (EPA) and decosahexaenoic acid (DHA). These Omega-3 fatty acids are believed to have health benefits ranging from reducing the risk of heart attack and coronary heart disease to combating depression, bipolar disorder and schizophrenia. Fish oil has also been proven to reduce inflammation which is perhaps one of the most important benefits of fish oil, as inflammation is associated with many serious diseases.
The evidence for the cardioprotective nature of omega-3 fatty acids from fish oil is abundant, and currently available data indicate that patients with known coronary heart disease should consume fish oil. Individuals without disease are also recommended to consume fish oil in order to help prevent heart disease. However, this area of research poses two questions. Firstly, which is the best source of omega-3 fatty acids-fish or fish-oil supplements? Secondly, are recommendations for omega-3 supplementation warranted in view of the rapid depletion of world fish stocks?
The argument that eating fish is better than taking fish-oil supplements stems from the fact that several important nutrients, such as vitamin D, selenium, and antioxidants, are missing from the supplements. However, three major prevention trials have clearly indicated that omega-3 fatty acid capsules confer cardiovascular benefits and, therefore, that both are cardioprotective.[1] The relationship between high fish consumption and low mortality following coronary heart disease (CHD) and low incidence of breast cancer was first mentioned 3 decades ago. The current consensus about cardioprotection is that fish oil would mainly exert anti-arrhythmic effects on the heart.[2] Ingestion of fish oil supplements has been shown to lower triglycerides in the blood and raise HDL cholesterol (good cholesterol). Fish oil consumption can also help slow the hardening of the arteries and lower blood pressure. This is important in people in high risk states for heart disease.
As if the benefits of fish oil on heart health were not enough, it is believed that fish oil also helps with anti-aging as well. Omega-3 fatty acids slow the rate at which protective caps on the end of chromosomes shorten, thus increasing the lifespan of cells.
---
[1] Lee, J., O'Keefe, J., Lavie, C., & Harris, W. (2009). Omega-3 fatty acids: cardiovascular benefits, sources and sustainability. Nature Reviews. Cardiology, 6(12), 753-758. Retrieved from MEDLINE database
[2] Judé, S., Roger, S., Martel, E., Besson, P., Richard, S., Bougnoux, P., et al. (2006). Dietary long-chain omega-3 fatty acids of marine origin: a comparison of their protective effects on coronary heart disease and breast cancers. Progress In Biophysics And Molecular Biology, 90(1-3), 299-325. Retrieved from MEDLINE database.