What do you do when you want to bake Valentine's cookies for your sweetheart but don't want the pound of sugar and butter that goes along with them? The answer is, make VPX Valentine's Day cookies!
With just over 100 calories per cookie and only 3 grams of sugar these cookies are much more diet friendly compared to the sugar cookies that you can buy at your favorite shop which clock in at 220 calories per cookie!
Protein Graham Cracker Cookies
Ingredients:
3 scoops VPX SRO Zero Carb Graham Cracker Protein
1 cup all purpose-flour
1 cup whole-wheat flour
1 tsp baking soda
1 cup stevia
1/4 tsp sea salt
2.5 Tbsp Vpx Thin Fat
1 Tbsp Cinnamon
2 Tbs Vanilla
1/2 cup 2% milk
1/3 cup Sugar Free Maple Syrup

Directions:
In a bowl, mix all dry ingredients and combine well with a spatula.

Use a flour sifter to ensure the flour is loose.

In a different bowl, mix all wet ingredients.

Combine the wet ingredients with the dry ingredients. Use an electric mixer to ensure that all ingredients are well incorporated.

Pulse the electric mixer on and off until the dough barely comes together.

The dough will be very soft and sticky.

Lay out a large piece of plastic wrap and dust it lightly with flour.

Turn the dough out onto it and pat it into a rectangle about 1-inch thick.

Pre-heat oven to 350 degrees.

Transfer the dough to a cutting board and use heart shaped cookie cutters to cut out the heart cookie pieces.

Place cookies on a cookie sheet and place in the oven for 12 minutes.

Once cookies are ready remove from oven and cool on a rack.

Servings: 12
Preparation Time: 20 minutes
Cooking Time: 12 minutes
Total Time: 32 minutes

Nutrition Facts
Serving size: 1/12 of a recipe (2.9 ounces).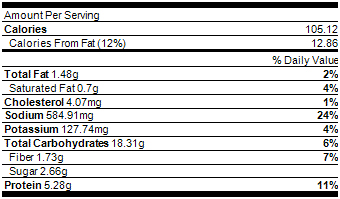 This is a guest post by Mike Metzger (@Muscle_Chef on Instagram).